An interview with Paris based stylist and
photographer Kyo Jino
See the full editorial in Just Magazine Spring 2017
Published on 14 February 2017
For the upcoming Spring 2017 edition of Just Magazine we've prepared something really cool and stunning. Introducing Kyo Jino - creative director and Parisian stylist, also, our next cover artist.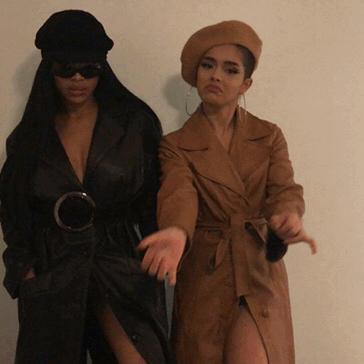 Tell us a bit about yourself and when did you first become interested in styling and creative direction in general?
I live in Paris since always, I always loved fashion and what is around. At the beginning i was styling and gradually i wanted to lead my own photoshoot because i wanted to have a total control of the artistic rendering.

How would you describe your overall aesthetic?
I would define my style as explorer and vintage. I always loved the past years (50's to 00's) that is why I take my inspirations from there for my styling to give an authenticity touch to it.

What the story behind your upcoming editorial for Just Magazine "Nefertiti x Khleopatre"?
The story behind « Nefertiti x Khleopatre » is very simple, it started by the envy to do a photoshoot on a rainbow theme with two of my friends (who are actually my muses) that I worked with for several medias. At the end when we saw the result we were really surprised and happy because it was pretty much improvised.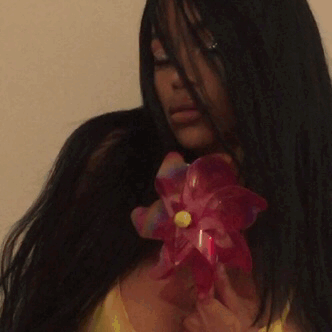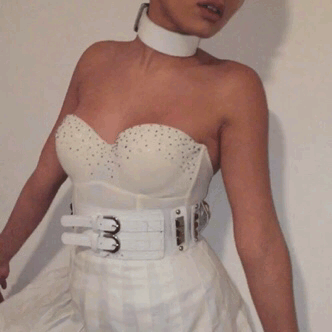 Who was your team for this series? Where it took place?
For this shoot I worked with a young photographer Billel OUAZENE, a New Zealand editor and photographer Jenna BAYDEE, make up artist Korleone Glow and models Nora Mens and Khleopatre. Our shoot took place in Paris next to my place. We did it on simple places because the looks created were strong enough.

Tell us about the cast. How did you choose the models and why.
I choose Nora Mens and Khleopatre because they are my muses, i already worked with them in a collective before this shoot thats why we though it was a good idea to do this together.
Seems you did a pretty global work for this story. Which part of it are you most proud of?
The part that I'm the most proud of, is the one with the orange and green look because it looks the most like me, a very 90's london style pretty pop color and grungy with the New Rock boots, this is all I love to do.

What are your current inspirations?
My current inspirations are the past years, if I should quote some artists that inspire me I would say Lil KIM and TLC.

What is the most memorable moment since you have started your art direction career?
The most memorable moment since I have started my career is my first cover with Khleopatre for New Zealand book which has been exposed during few weeks. It was under the direction of Jenna Baydee.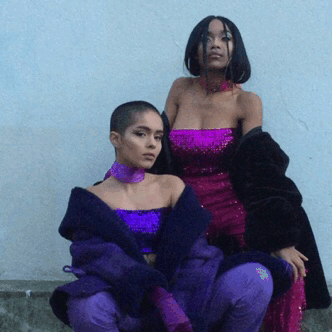 Who would you most like to collaborate with from within the visual arts and fashion spheres?
I would like to work with Mel Ottenberg and Karlie Floss because they are two personality who inspire me a lot, by their professional career but also by their talent and for what they bring new in fashion.

What upcoming projects can we expect to see from you?
For the future, i would like to create my own clothing collection, be the artistic director of a magazine, bring a new breath to the fashion sphere and inspire people.
Share this: